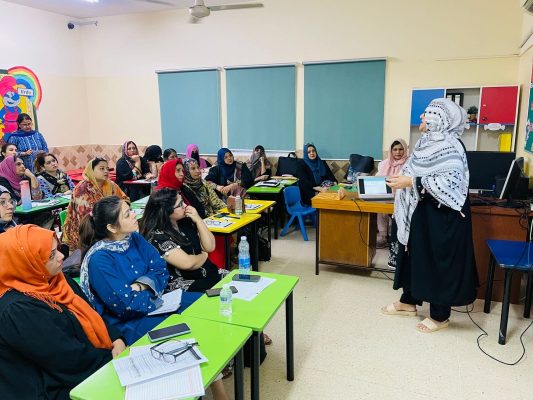 In the supervision of Vice Principal Ms.Zile Huma PSM Junior Section recently held a valuable workshop on the new Cambridge Curriculum,.
The workshop was led by a Senior Subject Specialists Ms. Sadaf Shafqat, Ms. Suzaina and Ms. Narjis Fatima who gave an in-depth introduction to the new curriculum, discussing its features, advantages, applications, and effectiveness. This provided teachers with much-needed insight into the new curriculum, ensuring that they are well-prepared for its implementation.
The workshop was of great significance as it helped the teachers understand the nature of the Cambridge Curriculum, highlighting its key differences from the SNC and how it can be applied in the classroom. The teachers were able to learn how to adapt their teaching styles to meet the new demands, ensuring that students receive the best possible education.
The Subject Specialist provided detailed information on the structure and design of the Cambridge curriculum, as well as its key components and methodology. This helped the teachers to gain a better understanding of the content they will be teaching, preparing them to create innovative lesson plans that meet the required standard.