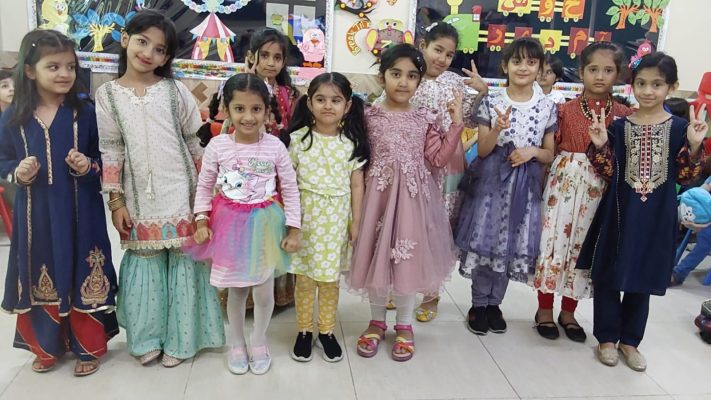 The little moppets of KG and Grade 1 had a fun day in order to celebrate the end of a successful academic year.
The day was dedicated to showing love and appreciation to the students who are moving on to the next grade. The children enjoyed playing different games and participating in fun activities.
The vice-principal of Junior Section, Ms. Zil-e-Huma, visited the students and congratulated them on their achievements while sharing her best wishes for their new journey ahead.