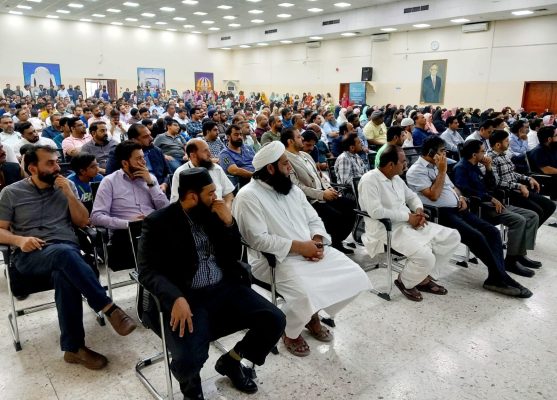 Pakistan School Muscat arranged a Grand PTM on May 25, 2023
Pakistan School Muscat arranged a Grand PTM on May 25, 2023 to address the forthcoming educational reforms in Pakistan School System Oman.
The event, held in accordance with the vision of Board of Directors, aimed to discuss the introduction of Cambridge Checkpoint, new uniform, introduction of Commerce in IGCSE and school transportation service.
The occasion was graced by the H.E the Ambassador of Pakistan, Imran Ali Chaudhry along with the Chairman Board of Directors Mr. Ameer Hamza and Members Board of Directors. Their presence demonstrated their commitment attached to these impending educational reforms. The Chairman Board of Directors presented the welcome note and elaborated these reforms. The H.E addressed the audience, appreciated the parents for their participation in the PTM, applauded the efforts of the faculty and the management of the school.
A large number of parents participated in PTM, engaging in fruitful discussions with teachers regarding the academic and personal development of their wards. This interactive session allowed parents to gain insight into the proposed reforms and their expected positive effects on their children's educational career.
It served as an opportunity for parents, teachers and school management to collaborate and work towards creating an enriched educational environment for the students. The PTM ended with a question & answer session. The H.E, the Chairman, Members Board of Directors, Principal, Senior Principal and faculty answered the relevant questions put by the parents.