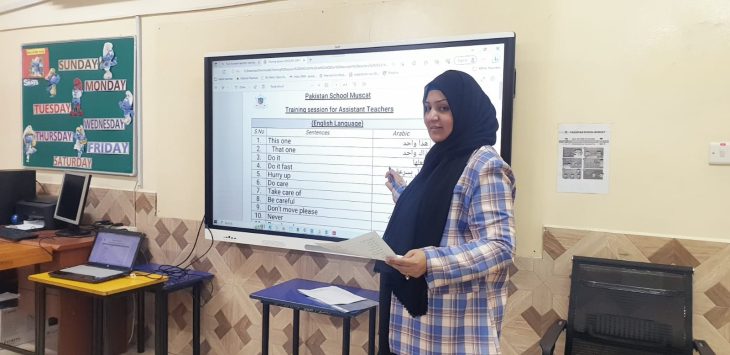 Ms. Zil-e-Huma, the Vice-Principal of the Junior Section conducted a valuable workshop for the Omani assistant staff. During this workshop, she discussed various topics related to classroom management, student interaction and discipline and also emphasized improving English language skills.\
Her insightful tips and strategies on effective classroom management were particularly useful for the Omani assistants who are actively involved in assisting teachers in their daily duties. Her advice and suggestions on maintaining discipline and creating a conducive and friendly learning environment were greatly appreciated by the participants.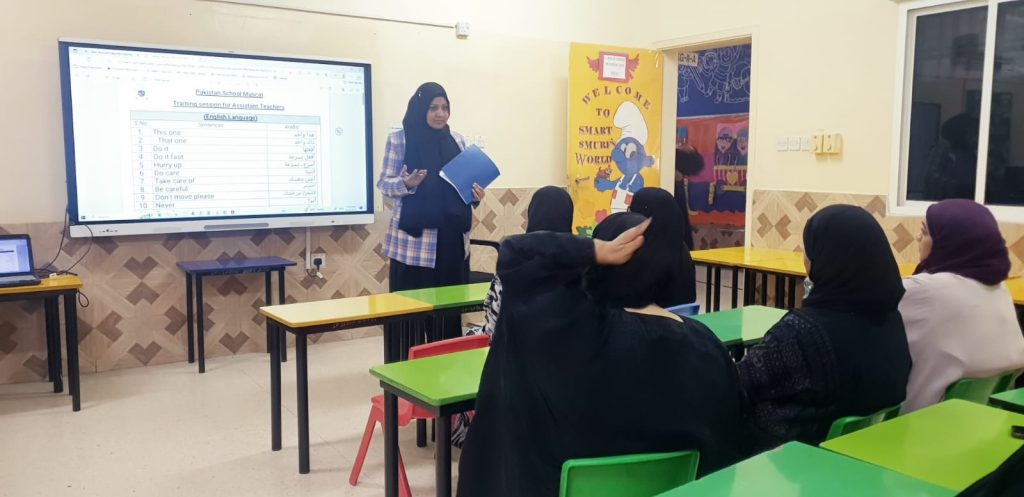 Moreover, Ms. Zil-e-Huma also stressed the importance of developing one's English language skills, especially in the multicultural environment of PSM. She encouraged the participants to actively engage in learning the language, practice reading, writing, and speaking in English. Her focus on English language skills was particularly relevant for the Omani assistant staff who interact with teachers and students daily, enabling them to communicate more effectively and with confidence. Overall, the workshop was highly informative, practical, and relevant. Her dedication and commitment to providing quality education and training to her staff is greatly commendable.