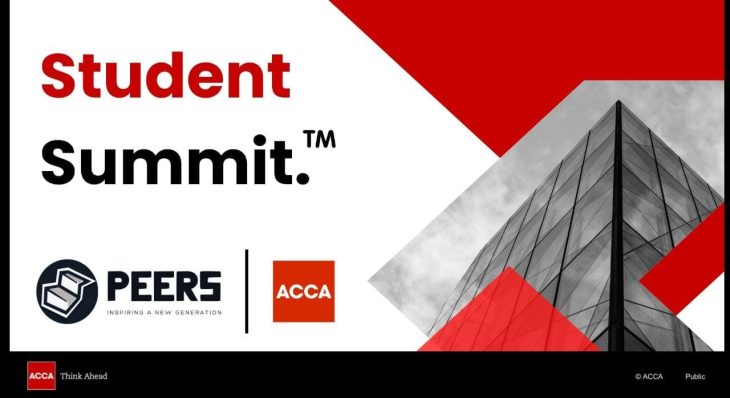 On Tuesday, September 12, representatives from the Association of Certified Chartered Accountants (ACCA) attended the inaugural Student Summit™ organized by the PEERS Association at Pakistan School Muscat.
A Level and HSSC students were given the opportunity to engage with the speakers and panelists and discover the diverse world of commerce. An insightful talk by the Business Relationship Executive for @acca.middleeast Mr. Ahmad Bilal Manzoor was followed by brief but productive Q&A Session.
The Student Summit made for a short but memorable event. Special thanks to the ACCA and the PEERS Association for making this event possible.