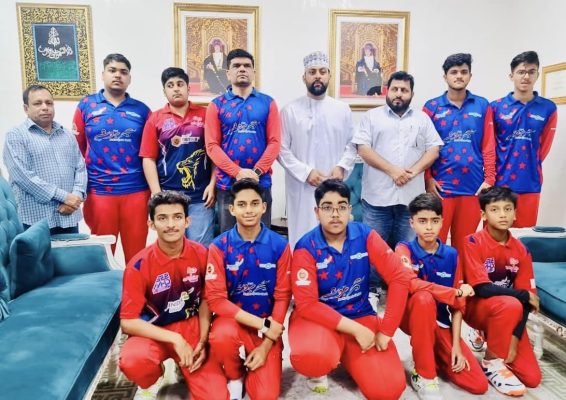 Chairman Board of Directors calls on PSM's Cricket Team.
The team had the privilege of traveling to the prestigious Texas Cricket Academy in the United States for a memorable cricket encounter.
The Chairman expressed his immense pride in the cricket team's commending their dedication and passion for the sport. He highlighted that this is the first time in the school's history that a team from PSM has been sent abroad to participate in a cricket tournament and engage in friendly matches with a well-known international cricket academy.
Addressing the team, the Chairman emphasized their vital role as true ambassadors and representatives of both PSM and Pakistan. He appreciated their outstanding sportsmanship and teamwork which served as an inspiration for the entire school community.
PSM's commitment to nurturing and promoting sports talent among its students has been further validated and reinforced through this milestone achievement. The school prides itself on providing a comprehensive and well-rounded education that places equal emphasis on both academics and extracurricular activities.
The Chairman concluded by expressing his gratitude to the team's coach, teachers, and parents for their unwavering support dedication, and guidance throughout this incredible journey. He assured them that PSM would continue to encourage and support such endeavors in the future enabling students to excel in both academics and sports. Respected director Muhammad Irshad Ahmed accompanied the team.