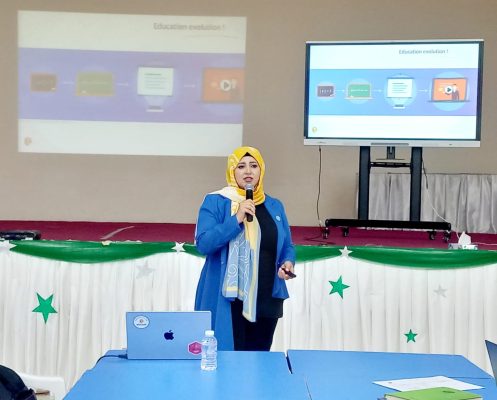 Teachers' Training Workshop!
An essential Teachers' Training Workshop was held at PSM Hall on Sunday, May 21, 2023 to prepare the teachers for the upcoming session, which would involve implementing the new Cambridge Curriculum and utilizing new resource materials.
Pakistan School Muscat is conducting a series of workshops to train the faculty for the impending academic session according to the required needs and skills for Cambridge Curriculum.
It was conducted by the trainer Ms. Yasmine Elsharkawy from Edpuzzle which is one of the latest educational technologies that's provided by Digital MQR company in Oman.
Today, Ms. Yasmine Elsharkawy conducted an informative extension session of the workshop on the topic of "Assigning the Videos" to the class through Edpuzzle. This interactive workshop ended with an enlightening "Brain Storming Session".