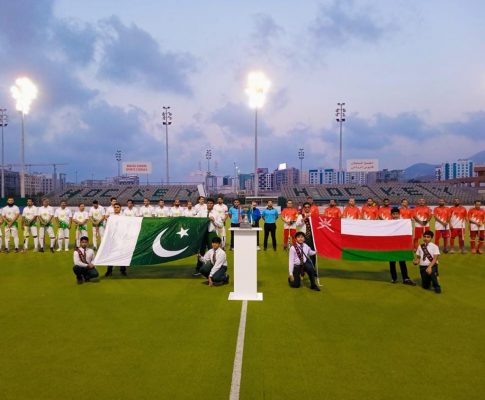 A hockey match was played between Pakistan Veterans and Oman Veterans in Oman Hockey Ground in Sultan Qaboos Sports Complex on February 27, 2023.
PSM students led by their Mentor Mr. Abdul Qayyum got the honour of representing Pakistan flag on the occasion of inauguration ceremony of the match. A large number of PSM students watched and enjoyed this interesting match eagerly.
. The Chairman Board of Directors Mr. Ameer Hamza also witnessed the match representing Pakistan School Muscat by his presence.
They bucked up the national champions. Both the teams were bucked up by the spectators